Circlebartee Puppies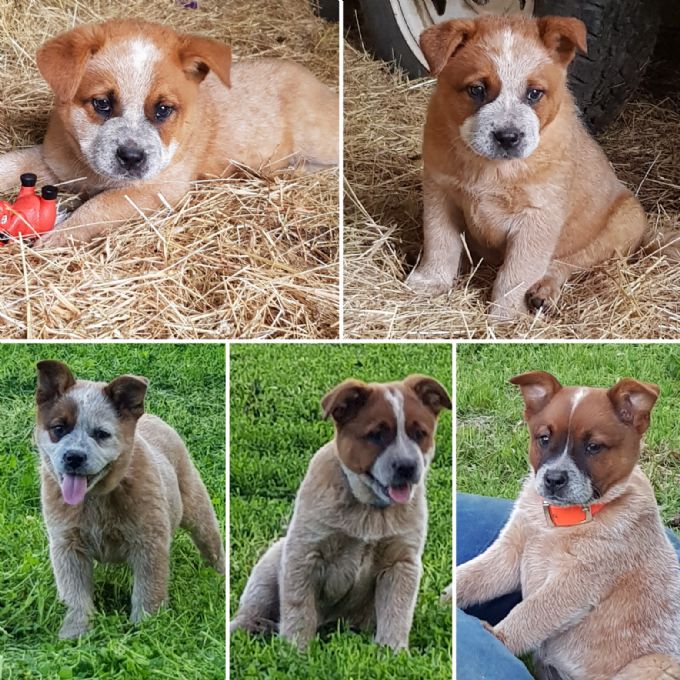 During 2017 Circlebartee took a step back from breeding and used the time to health test the future breeding stock.
2020 Breeding Plan
Currently:
June 6th -Circlebartee Kickin up Dust (Tikka) to Karte Ringers Mate (Ringer)- 4 red males and 2 red bitches
Next joinings:
Reds: Karte Gold Dust (Zoey) to Ch Circlebartee Tonka- all bitches sold
Blues: Tywilla Blue Daisy( Bra) to undecided male
Reds: Erudite Josie to Ch Circelbartee Tonka
Note I'm breeding all my girls as I'm after progeny for myself. Next priority will be giving to show homes/breeders or full papers.
All pups are $1500 on limit papers
or $2000 on full papers (deposits at 6 weeks)
Please email for further details
Inquiries are most welcome
Most puppies are pre-ordered, please contact if you would like to be placed on waiting list.
I will post regular updates on our FB page Circlebartee ACDS
Contact Details
Diane Thomas
North East Victoria, VIC, Australia
Email :
[email protected]